Work with Olympian and Bestselling Author
​
Finally! How to Adapt Efficiently to a New Chapter and Be Invigorated by Each Day Ahead
(So you DON'T have to struggle during your life transition)
Know your priorities

Have less stress and trust that you make right decisions

Feel confident in moving forward and pursuing new opportunities
From: Elena Muratova
RE: Life Transition Formula

Dear person in the process of a transition,

If you want be the active creator of the next stage in your life, to live in congruence with your values, or even if you just want to have strategies for keeping yourself in a positive attitude, then this is the most important letter you'll read all year!

Here's why...

You can get all of the benefits mentioned above in just 8 steps.
Here's how and why I can make you this promise...
Olympian and best selling author of "My Russian Way To Boldness. How to Find Yourself".
​
I went through number of major life transitions: retired from professional sport, started a business, moved to another country, and lost my hair due to Alopecia. At some point I was totally overwhelmed by all the changes and had no idea what to do with the next chapter of my life. Fortunately, I gradually found pieces of information, support, and practical tools that helped me to stand back on my feet, re-purpose my life, and create an enjoyable fulfilling next chapter.
Having me as your Life Transition Coach you will get support and a working formula for efficient transition to the next stage.
​
I wish I had more time (who doesn't), so I could support more people, but with limited hours in a day, I can work only with certain number of people at the same time. So, take your spot today!
​​
By knowing your values you will escape decisions that steer you in the wrong directions
​
After re-gaining self confidence and strengthening your identity you will act from the place of courage not fear
​
By letting things go and accepting new reality, you will move forward and open space for new opportunities
​
Being the active creator of your next chapter you will build a fulfilling life
​
Having structure and balance in your life, you will feel supported
Fill the Form to Have A Free Discovery Call
DSC05324
Motivational Speaker
Motivational Speaker
evs-08_obs_xfr_fr_w_fmo_s_muratova_ygr-camd
Elena+Muratova+Winter+Olympics+Freestyle+Skiing+lA2AUDOKwYfl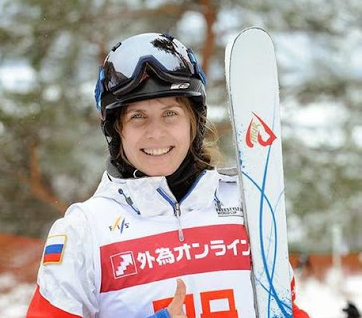 This is me.
Skiing is my love forever!
Amazing feelings!
Everybody has his or her own great moments in life! I work hard to help people find these moments in being active and healthy.
Memberships and Achievements
The Book "My Russian Way to Boldness. How to Find Yourself."
​
In this book I share my very personal stories about identity struggles, addiction to sport, co-dependancy in relationships, and difficulties with transitions in life.

I also talk about loneliness, anxiety, and body image difficulties.
​
The book includes two parts:
1. The story part
2. Self-help part with helpful tools
Fill the Form to Have A Free Discovery Call